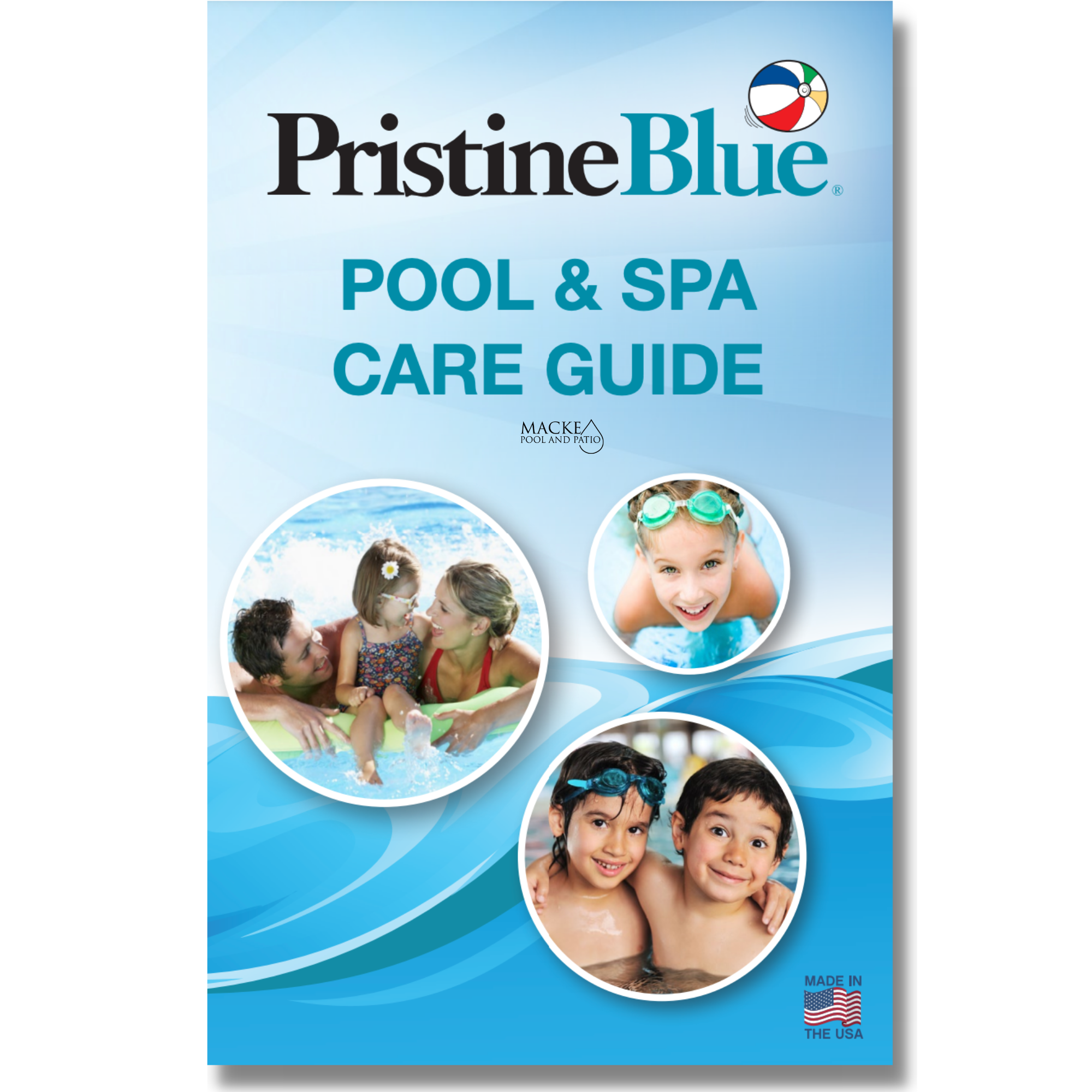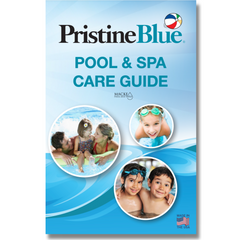 FIND THE PRISTINE BLUE MAINTENANCE GUIDE BELOW
Pristine Blue Pool & Spa Care Guide - Paperback
Out of stock
Free Shipping on orders over $35!! Orders ship within 24 hours!
GUARANTEED SAFE CHECKOUT

Description
This guide gives you everything you need to know about the Pristine Blue system. It explains every product in the system and it tells you exactly what each product does.  It explains how to start your pool and spa on Pristine Blue and it also tells you how to maintain your pool and spa. There is an online version of this guide but if you would like a hard copy, purchase this book. 
Pristine Blue Maintenance Guide
WHAT IS IN THE CARE GUIDE
In this care guide you will be able to look up everything you need to know for starting , maintaining, coonverting and troubleshooting your Pristine Blue pool and/or spa!
POOL AND SPA START UP
Learn about how to start up your pool or spa in this care guide. It will give you step by step directions on how to accomplish the best possible water treatment you can!
CONVERTING TO PRISTINE BLUE
In this guide it will step you through the process of converting to Pristine Blue.
WINTERIZING YOUR PRISTINE BLUE POOL
In this guide it will show you how to winterize your pristine blue pool. This will help you out tremendously in the spring.
TIPS & TRICKS
This guide will give you all of the tips and tricks to acheive awesome water treatment. Get crystal clear water!!
We deliver happiness orders nationwide
100,000+
Top Rated

based on Amazon

Ask questions, share tips & tricks, communicate and learn more about Pristine Blue!
JOIN OUR PRISTINE BLUE FACEBOOK GROUP