Visscher Colorado
The Ultimate Outdoor Gazebo

PLACE ORDER
50% DOWN PAYMENT
MADE TO ORDER
ARRIVES IN 20 WEEKS
SHIPPING TO RESIDENTIAL
OR BUSINESS ADDRESS
SET IT UP YOURSELF
OR HIRE A PROFESSIONAL
Price Details
PROMO - FREE SHIPPING when you purchase the in stock Colorado!

CLICK LINK BELOW or CALL/TEXT 952-232-7022 or EMAIL: INFO@MACKEPOOLANDPATIO.COM
FEATURES
DOUBLE & TRIPLE GLASS FOLDING / SLIDING DOORS
These doors are made out of heavy duty aluminum and glass. They fold and slide off to the side so that your gazebo can be completely open! They also lock for extra protection.
Double and Triple Door Screen Kit
Purchase the double and/or triple door screen kit for your Visscher Colorado!
The screen kits are SOLD SEPERATELY!
We offer 2 different color options.
1) 11x14 Acorn (Brown)
2) 11x14 Clay (Gray)
WALLS WITH GLASS TRANSOM WINDOWS
The panels provide you with the privacy you need, yet still allows natural light into your living space. The walls on the inside are the same color as the wall you choose on the outside. When looking at these pictures you will see different colored insides. Those were an accessory that is not offered anymore.
The glass is single pane. You will have 2 panels that have windows. When building this structure you will be able to place these windows wherever you would like. This structure is mostly air tight (if built right) so we have had customers heat it.  
Formed and cut in Canada, the Visscher metal roof is a modern-looking, long-lasting feature of your backyard structure. This roof style makes a statement of longevity and strength. We are so confident of this roofing material that we offer an industry-leading ten-year limited warranty on sheet defects.   
There is nothing quite like the warmth, strength, and feel of solid wood. Visscher uses only a specific, high-grade SPF lumber harvested here in Canada. We are proud to say we profile every board at our own mill to ensure a consistent quality product. Combined with our rigorous, double-coat paint process, this material is treated to last.   
CLICK HERE FOR PRICING DETAILS
REACH OUT TO US

TEXT: (952)232-7022

Email: info@mackepoolandpatio.com
To order your Colorado you will need to call or email us
Warranty Information
Click on the button below to view the warranty on the Visscher Colorados. You will be subject to pay the 3% CC fees on the total bill if you decide to cancel your order.
About Our Product
SEE HOW THE FOLDING DOORS WORK
- In this video you will be able to see how the folding glass doors operate.
- You will be able to lock the doors so that you can keep your belongings safe inside.
- The doors rest on the wood panel on the end. You will need that supporting panel for the doors to sit on.
SHIPPING
Please contact us for shipping quote. We split this cost with you. You can expect your shipping expense to cost anywhere from $800 - $1,600. FREE shipping if you order the Colorado PLUS the Veranda.
Please contact us before purchasing the Visscher Colorado Gazebo. Depending on the manufacturer we can get you an idea of when your Gazebo will be arriving.
Lead times are usually about 20 weeks. UNLESS you get a one that we have in stock. Please call to see if we have any.
Your gazebo will arrive in a crate right to your door. You will be able to take a couple of days to offload it by hand. This is an easy option for residential customers.
Colorado Weight - This is about the same weight of the structure when it is assembled.
Crate 1 - 1800 Pounds
Crate 2 - 660 Pounds
Read About Our
Payment Information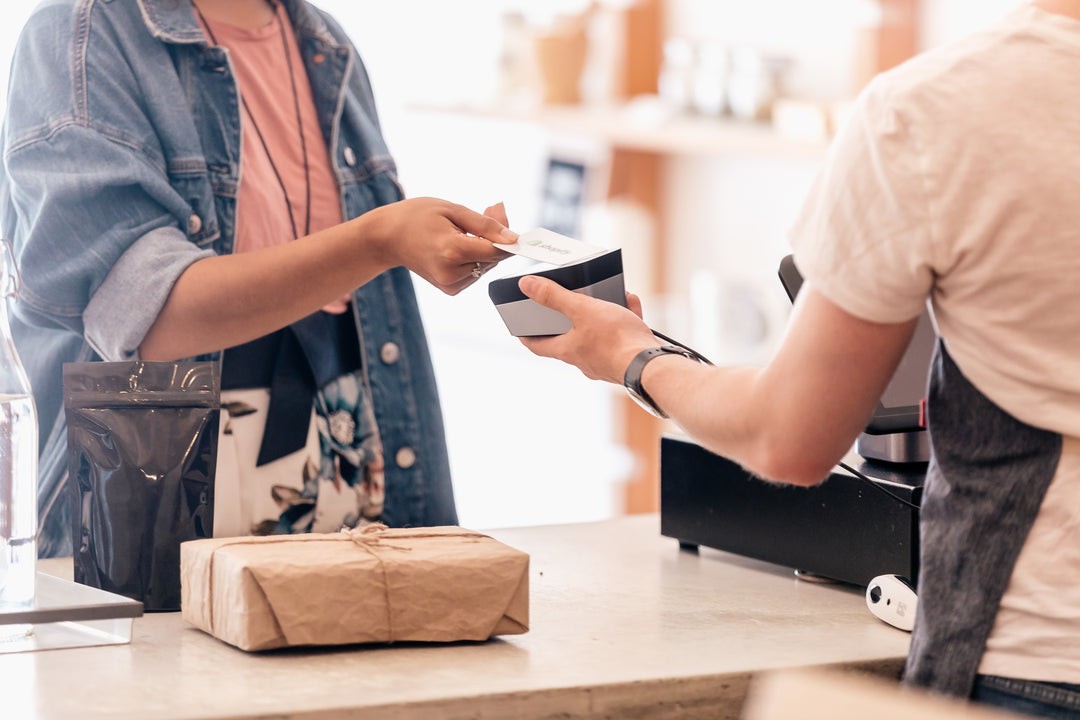 Pay By Credit Card
If you would like to pay by a credit card we do charge an extra 3% fee. To avoid the 3% fee please see the ACH payment option below.
ACH Payment
If you decide to pay by an ACH payment you will not be charged anything. This is a bank transfer that we make very simple!
The Story

MADE IN CANADA
We're proud to say it. Wood materials sourced from Canada guarantee a finished structure as beautiful and strong as the land that grew it. Our mill and manufacturing plant are located in Chilliwack British Columbia, not far from the forests where our wood materials are harvested. Each wood component is graded, cut, and painted in our own facilities, which gives us the ability to provide a consistent, high-quality end product.
FAQs
Have any Questions?
Wind rating? We are putting this on a mountain and we get high winds! 60 MPH usually.

In Chilliwack (where these are manufactured) they get 60mph winds quite often.  They have had a Colorado (the photoshoot one) set up for over 3 years, no issues.

What is the material around the windows and doors?

Aluminum is the material around the windows and doors!

Do you have the weight of the structure when it is up? He is looking to build it on top of something but we want to know if it can handle the weight.

The best we have is a shipping weight of 2460 lbs for the Colorado and 1330 lbs for the Veranda.  If you use those weights you should have no issues as that is more than the unit weights after the crate and packaging are removed.

Is the Veranda easy to install later if they decide to buy it down the road?

Yes, but they will have to remove some of the metal and cut some of the T&G roofing boards (take away the overhang on the Veranda side)

Is it pretty air-tight? So there isn't much air able to get through cracks?

Fairly air tight except when you open a window or sliding door

Is the glass single or double pane?

Single Pane

Can this be put on an existing deck?

Absolutely, you just need to make sure the existing deck will support the Colorado!

What does SPF wood stand for?

It stands for Spruce, Pine, and Fir. SPF wood tends to have a high strength-to-weight ratio with relatively small, sound-tight knots. SPF wood also features dimensional stability and superior gluing properties. Not only does it take paint easily, but it also holds nails well and meets building code requirements for fire safety, strength, and sound transmission.

What is the SPF wood and what is metal on the Colorado? What Colors are each

The SPF wood that is on the Colorado is the dark gray color (on acorn and clay gazebos) and it is the entire structure including the beams, sides & pillers. The metal is black and it is located on the roof and all around the window and doors.

Can I paint the wood panels to match my home?

Visscher uses acrylic latex outdoor paint, so the customer could brush or roll right over it.  DO NOT sand first as it will ruin the striations in the wood (which give the paint something to bond to).

Are these safe for hurricane prone regions like Florida?

Hello, these are very durable structures! We can't ensure they will hold up to a hurricane but what I can tell you is that we have sold them to customers in Florida and they love them! 

Kelly

How do I connect it to the ground?

We do not supply any anchoring for the Colorado. We do offer suggestions! Look on the product page at the LINKS TO BUILDING INFORMATION. Under that section, you will see the Anchoring guide! 

Does the structure come fully assembled?

The structure does not come fully assembled. It will arrive in 2 pallets and you will need 2-3 HANDY guys to put it together! Customers say it's easy!

What does the structure sit on? Grass, Cement, brick?

The structure needs a stable platform. We do not recommend putting it on your grass. We would recommend placing it on top of wood, concrete, brick or any solid base. You can add the floor kit to dress up whatever base you decide but the floor kit can not be used as the base.

Does it come with the floor in the pictures?

The floor kit is sold seperatly! This IS NOT the base of the Colorado. You need to place the structure on a flat surface first. Example, wood floor, concrete, brick or anything stable. The floor kit is to dress up the floor.

There are so many different pictures of the Colorado. How do I know what the sides will look like?

There are 2 Bifold windows and 5 Metal panels that make the side and back wall (non-sliding door walls).  These can be placed in any order the customer wants.  We show it with 2 Bifolds on the side wall and all Metal panel on the back wall, but those windows can move into any of the panel positions.

 

How tall is the Colorado?

The top of the structure is 10' 5" to the slanted roof and it is 6"8" to the top of the door. 


Is it possible to make a smaller version of the Colorado? The space I am looking to install it only has about 9' of width, so would like 9x14 or so.

It is not possible to make the Colorado smaller, it is only possible to make it bigger. Sorry about that!

Can this be heated/cooled?

Yes, you can add this option to your Colorado if you choose!

How can I make the Colorado larger? Can I add multiple extensions?

Yes, you can add multiple extensions to the Colorado.  The T&G ceiling boards would need to be cut back on each of the extensions (except the last one), but other than that there are no issues.

What is the typical price of installation on a 11x14 colarado with the 80" extension?

Thank you for reaching out! I am not able to answer this question for you because every area is different. Please contact your local contractor and have them quote you for installation. Thank you!

I would like to insulate the Colorado, is this possible? How thick are the walls?

The Colorado can be insulated. Visscher does not have any kits or instructions on insulating it. Insulating the Colorado is completely up to you or your contractor to figure this out. The posts on the wall panels are 2x3  and the corner posts are 3x3. I hope this helps!
CUSTOMER PHOTOS
HERE ARE PICTURES OF SOME OF THE COLORADO GAZEBO'S CUSTOMERS BUILT!
Love Our New Backyard!
We got our Colorado from Macke Pool and Patio. Kelly was so fun and easy to work with, she had everything planned out and she communicated very well! We poured a slab of concrete in our backyard for the foundation while we waited for our Colorado. We hired a small town installation company to build it. It took them about 10 hours. They told us setup was very easy and the materials we nice quality. I am very satisfied with our purchase and we look forward to relaxing and hanging out in our gazebo!
Jerome Bell
Normal Guy
We are VERY happy with our purchase of this Colorado from Macke Pool and Patio! Kelly is so good at what she does. If she didn't have the answer she would make sure to find the answer! My husband and son put up our gazebo. They said it was fairly easy for both of them but it took them about 2 weekends because they need to have their beverage breaks if you know what I mean! Very happy with everything!
Julie
We ended up getting our Colorado right away because Macke Pool & Patio had it in stock. Everything came in very nice and organized. I am a pretty handy guy so it took me one weekend to put it up. We placed our hot tub inside of it and it is working out very well! Kelly was so helpful throughout the entire process.
Mark